EMMEGI GmbH
History
EMMEGI S.p.A. which was founded in Cassano d'Adda , Italy started manufacturing conventional Shell and Tube coolers for machine and industrial applications in 1975. The company is still privately held and run by the founding family. Implementing the vacuum welding method in 1990 EMMEGI started manufacturing Oil-Air coolers.
In 2001 EMMEGI GmbH was founded in Neuss, Germany.
Today EMMEGI is one of the leading manufacturers of cooling systems in the off-road sector as well as in the mobile and industrial hydraulics. EMMEGI subsidiaries are located all around the globe like for example in the U.S.A., Sweden and Turkey.
EMMEGI coolers are applied and distributed in diverse regions by using several global distributors.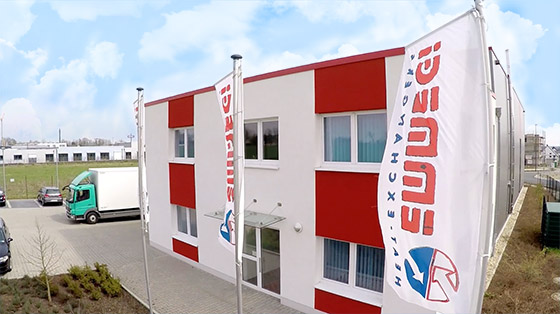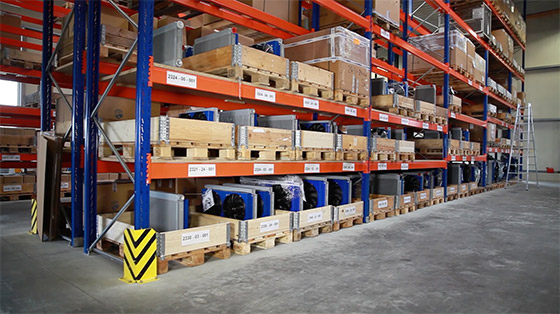 Philosophy
EMMEGI develops and manufactures heat exchangers and coolers for various and most diverse applications. Based on distinct experience in the market as well as constant adaptations to technological progress EMMEGI products are subject to continuous improvement.
EMMEGI's corporate objectives are always aligned with their customer needs and requirements. Through gained experience and consistent implementation of new technical developments EMMEGI has always been able to increase its market share.
Every single process within the company operations is aligned to the highest quality standards
and the best possible satisfaction of customer needs is the aim of every single employee.
Quality
The experience gained throughout the years enables EMMEGI and its technical departments to design products that perfectly match customer requirements and needs. By using several testing procedures products are coordinated optimal according to the various customer requirements.